Photo Restoration Service utilizes advanced techniques to be able to return virtually any image to its full splendor. Clipping Path Experts BD offers a comprehensive digital repair option for all of your restoration needs. We are able to reverse the damage caused by light, water, fire, mold, children, and also pets. We specialize in photo repair of your prized family photos!
Its artists are able to repair cracks, tears, rips, holes, and other defects in your photo. Photo restoration services eliminate color shifts and fading, discoloration, sun-bleaching, oxidation, as well as mold and mildew damage. Photo repair services include retouching your old or antique photos.
We replace missing parts, change color shifting, lighten darkening photos, darken lightning photos, and bring out fading features. Our combination of the best prices, quick turnaround, and guaranteed satisfaction has yielded us an army of loyal customers and positive reviews. Our tasks are carried out by trained Photoshop experts, utilizing the latest software and techniques.
If you aren't very pleased with any of our services, send any project back — we'll repair it, no cost! We can even add a splash of color. You have nothing to lose with our no-obligation preview, so get started today!
What Images Are Eligible For Your Photo Restoration Services?
By combining numerous techniques, our technicians can repair any photo. Physical photographs could become marred with time from various options for damage, including pets, children, and lightweight. Digital images could become corrupted as time passes or suffer damage from fast compression.
Some photos are preserved perfectly from the minute they're taken — but you are ruined by poor light, dirt around the lens, or another complication. Many of these images are perfect candidates for CPE's photo restoration services.
We take digital images in all file formats, including PSD, PNG, TIFF, JPG, and GIF — the more effective, the better. We assist scans of physical photographs in your choice of formatting.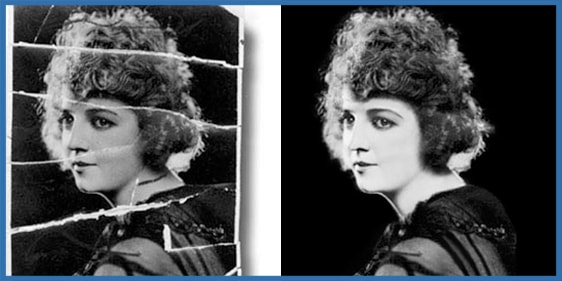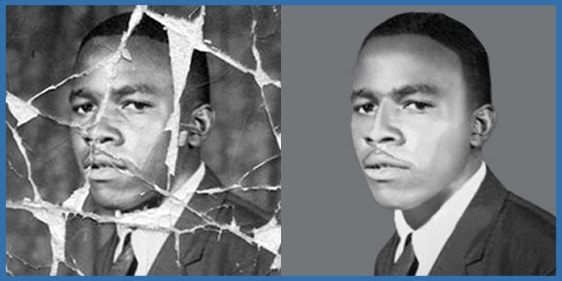 What Can Our Image Restoration Service Fix?
Our techniques allow us to combine and manipulate images so that you can overcome nearly any damage. We can repair water and mold damage, improve the contrast on faded images, and take debris and dirt. By utilizing masking and clipping techniques, we could add or subtract individual parts of an image — regardless of whether parts happen to be ripped or burned.
We could fix poor lighting, change backgrounds, and mix multiple images in a single digital composite, all while keeping the appearance and feel of one's source imagery.
If you're inquisitive about whether digital restoration suits your image, feel free to ask technicians! We're thrilled to give you advice about which services are befitting your project.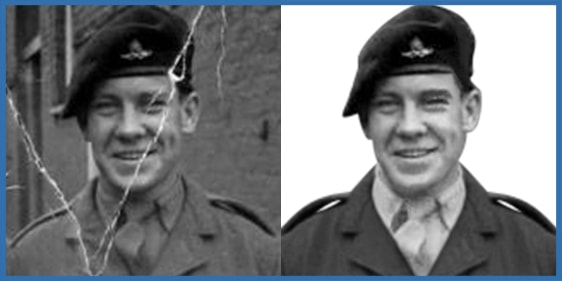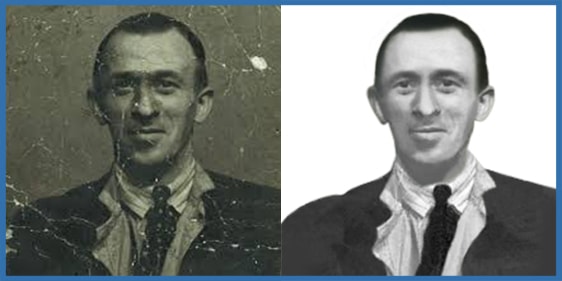 What Can't Our Photo Restoration Service Fix?
If areas of your image appear to have been destroyed, it's hard for all of us to find out what exactly was depicted. Until you provide other source material, we'll just guess what happens was contained in the main image. We could crop the removed area or synthesize new content — but we'll be unable to restore the precise content in the original image.
Restore Old Images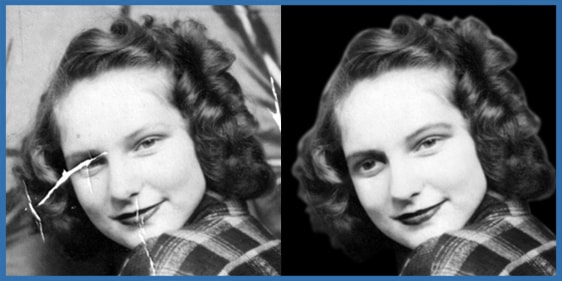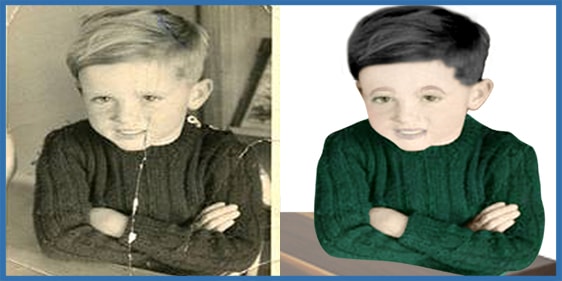 Has old photodamage beyond repair? Has the photo faded or discolored? Fix old photos with our photo repair and photo fixing services. Have a look at our repaired photos and discover how we can fix photos whether old or new.. Now it is possible to repair photos or enhance photos without damaging the original. We have corrected thousands of photographs, which either had faded colors or incorrect contrast.
We offer top-quality source files alongside the conventional extendable that you pick. This helps to ensure that you can make further edits to your image yourself and just takes place image in emails, documents, and web pages. Whenever we use masking or clipping path techniques on the image, we're happy to provide our selections in PSD format for your use.
We also provide image manipulation, webshop image editing, color correction, clipping path, background knockout, photo retouching, photo masking, neck joint, deep etching, Photoshop clipping mask, and other Photoshop Services.
Why Wait?
Your damaged image won't fix itself. Contact the US right now to reinstate your photographs to make their own condition quickly and affordably. Our guaranteed results will definitely impress friends, family, and coworkers if you present them with your restored images. Our skilled Photo Retoucher staff is experienced in every aspect of photo repair and photo fixing.